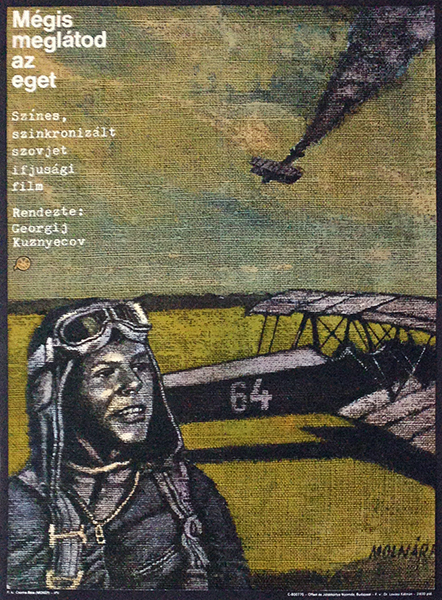 You Will See the Sky
Hungarian title:
Mégis meglátod az eget
Size:
A2 1/2 Sheet (cca. 42 x 59 cm)
Condition:
Fine, light wear.
Material:
Paper, offset lithography.
Price: US$320
Description:
First release poster of the film in Hungary.
Molnár Kálmán created a painted composition for a 1978 Soviet film (original title: I ty uvidish nebo) directed by Georgiy Kuznetsov. The story commemorates an air pilot.