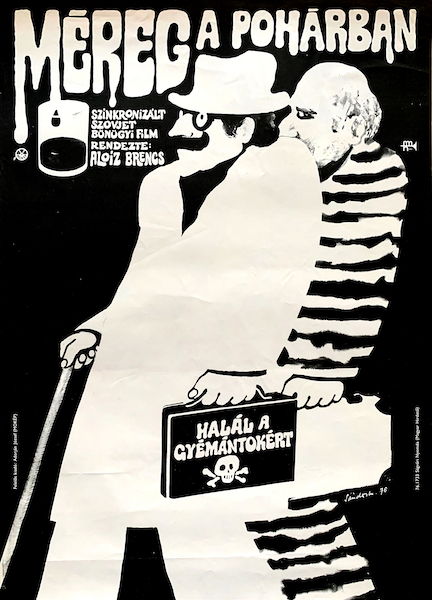 Keys to Paradise
Hungarian title:
Méreg a pohárban
Size:
A2 1/2 Sheet (cca. 42 x 59 cm)
Condition:
Fine, light wear and creasing.
Material:
Paper, offset lithography.
Price: US$240
Description:
Keys to Paradise (literal translation of the Hungarian title: Poison in the Cup) is a 1976 vintage Hungarian movie poster designed by Margit Sandor.
Paradizes atslegas is a 1975 Soviet Russian film.
Director: Aloizs Brencs (as Aloiz Brench)
Writers: Sergejs Aleksandrovs, Vladimirs Kuznecovs
Stars: Yelena Kozelkova, Sarmit Auna, Vladimir Osenev
(source: imdb.com)