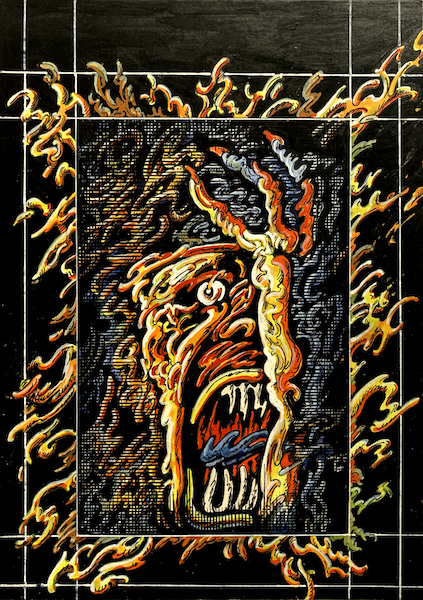 Towering Inferno, The
Hungarian title:
Pokoli torony
Material:
Paint on cardboard.
Price: US$6000
Description:
The Towering Inferno is a 1978 vintage Hungarian movie poster maquette by Andras Felvideki. Hand painted original artwork. A different design by the artist was used for the Hungarian first release movie poster of this film.
The Towering Inferno is a 1974 American disaster film produced by Irwin Allen featuring an ensemble cast led by Paul Newman and Steve McQueen.[8] Directed by John Guillermin, the film is a co-production between 20th Century Fox and Warner Bros., the first to be a joint venture by two major Hollywood studios. It was adapted by Stirling Silliphant from a pair of novels, The Tower (1973) by Richard Martin Stern and The Glass Inferno (1974) by Thomas N. Scortia and Frank M. Robinson.
The film earned a nomination for the Academy Award for Best Picture and was the highest-grossing film of 1974. The picture was nominated for eight Oscars in all, winning three. In addition to McQueen and Newman, the cast includes William Holden, Faye Dunaway, Fred Astaire, Susan Blakely, Richard Chamberlain, O. J. Simpson, Robert Vaughn, Robert Wagner, Susan Flannery, Gregory Sierra, Dabney Coleman and in her final role, Jennifer Jones.
(source: wikipedia.org)