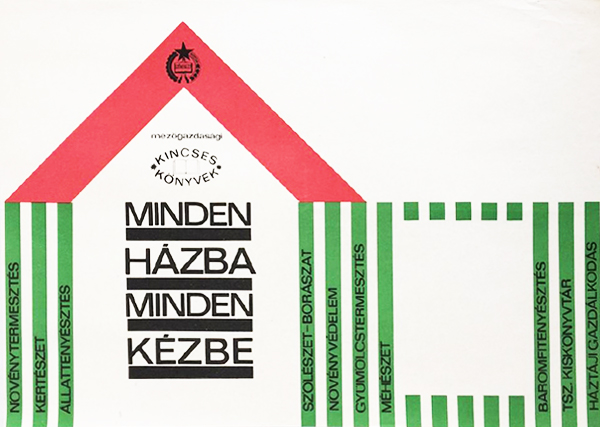 Agricultural technical books
Hungarian title:
Minden házba, minden kézbe - mezőgazdasági könyvek
Size:
B2 (cca. 50 x 70 cm)
Condition:
Fine, light fold marks and wear.
Material:
Paper, offset lithography.
Price: $200
Description:
Original vintage Hungarian commercial poster from the 1960s.
The slogan says: 'to every house, to every hand'. The original vintage Hungarian poster asvertises books on agriculture with a minimalist design. The artist applied the colours of the Hungarian national flag, green, red on a white background. The composition is built up of simple, geometric elements - stripes - , that form a house and a fence. The title of the books are written on the 'stripes of the fence'. The communist coat of arms is displayed on the top of the house.