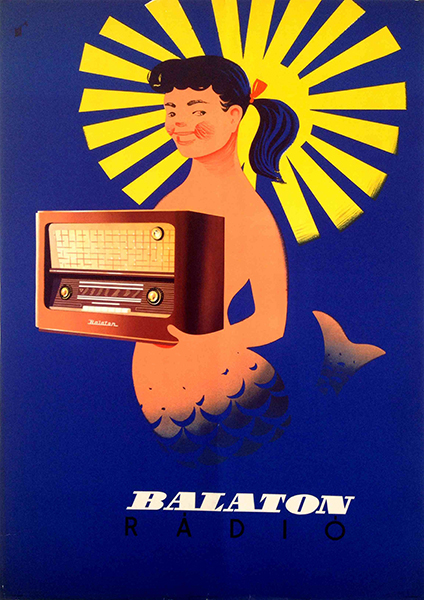 Description:
Decorative poster that promotes a radio brand, Balaton Radio.
The design refers to the name of the trademark: Balaton is the biggest lake in Hungary (and in Central Europe). It is a well-known holiday destination with lovely beaches. This explains, why the radio appears in the hands of a mermaid. However her face rather looks like an everyday schoolgirl's. To evoke the athmosphere of holiday and summer, on the deep blue background a huge sun appears right behind her head.
The product appears in a photo-realist style, it's image is very detailed, but it is still looking generously stylish. Other parts of the composition are more modern, showing huge flat forms and rough painting. Small solutions make this a decorative piece, such as the use of the spray paint in the bottom, or the not outmarked parts of the body, like the hand.