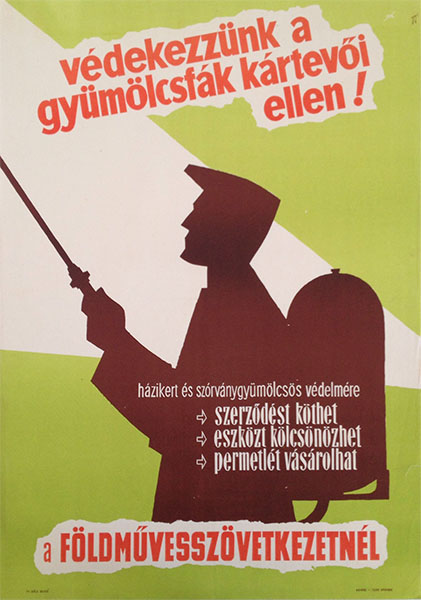 Prevent fruit-trees from pests
Hungarian title:
Védekezzünk a gyümölcsfák kártevői ellen
Size:
B2 (cca. 50 x 70 cm)
Condition:
Fine, a small tear along the right border.
Material:
Paper, offset lithography.
Price: US$200
Description:
The poster gives information on what can a person do in order to prevent his fruit-tees from pests. The options are: signing a contract, renting tools or buying spray at the Tiller Association.
Typical poster for József Bottlik is his late period, with a simple but decorative image.