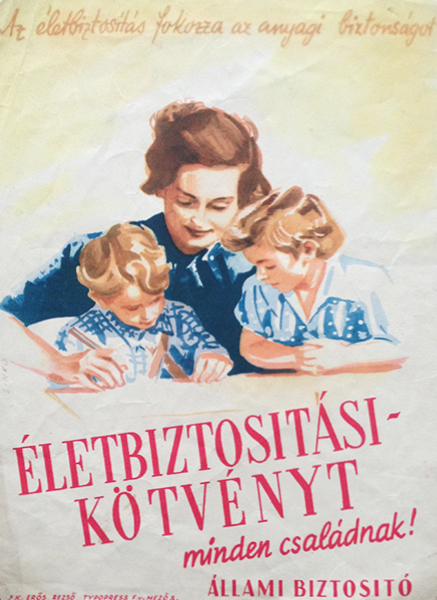 Life insurance bond to every family!
Hungarian title:
Életbiztosítási kötvényt minden családnak!
Size:
Tram poster (cca. 17 x 24 cm)
Condition:
Fine, creases.
Material:
Paper, offset lithography.
Price: US$240
Description:
Typical Socialist Realist poster for the National Insurance Company. The poster promotes life insurance bond and suggests that every family should have it. The text on the top of the poster emphasize that life insurance improves the financial security.
The poster shows a happy family - a mother who is learning with her two children. The faces are presented in photo-like realism which was very typical in this period.