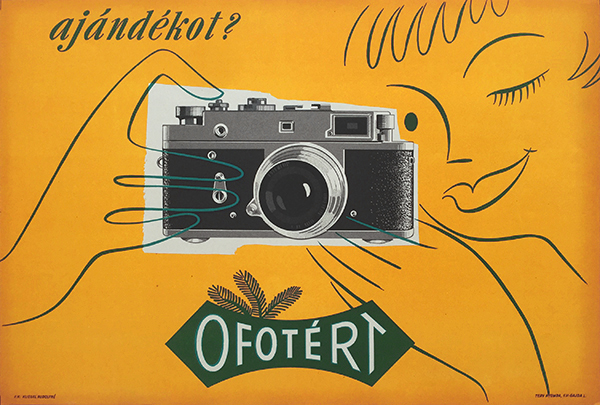 A Present? Ofotert photo supplies
Hungarian title:
Ajándékot? Ofotért fotó kellékek
Size:
Double Tram poster (cca. 24 x 34 cm)
Price: $360
Description:
Comic-like poster by László Káldor who was a caricaturist, hence his style carries caricaturistic elements. On this piece he mixed photography and drawing techniques. The advertised company Ofotért was dealing with photo supplies and optometrics.