Káldor László
1905 - 1963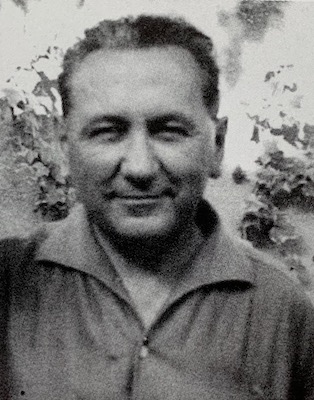 Laszlo Kaldor
Káldor was an important graphic artist and interior designer between 1935 to 1960. He is mostly known for his humorous and caricaturistic designs.
In 1919, he studied at the free art school of Béla Uitz and then, from 1924 to 1926, at the Iparművészeti Iskola (Applied Art School) and learnt interior and furniture design from Gyula Kaesz. In 1926, he went to Paris to continue his education.
Káldor initially worked as a furniture designer but he gradually turned to graphic design. Between 1935 and 1938 he designed mostly advertisments and fair posters in collaboration with György Nemes. From 1938 to 1940, Káldor made image designs for the Magyar Divatcsarnok (Hungarian Fashion Hall), in 1940-44 he created designs for the electricity company Tungsram. In the 1930s he was also active as a photographer. He was also talented on this field, for which the evidence the fact that the Hungarian Museum of Photography owns his interessting photo-collage album.
In 1945 Káldor joined the group of poster artists who were taking part in the rise of political poster. He mainly created prints for thr Social Democrats. In the 1950s and 1960s, he worked for state companies, such as the big shopping centre, Szivárvány Áruház.
In Káldor's early works the modernist-constructivist style of the interwar period is tangible. He authored many commercial posters in the 1930s. His style embodied a lazier and more decorative, figurative tendency. In 1945-1949, he embraced the common political poster style that has its origins in Konecsni's oeuvre. However, in the 1950s, Káldor's posters changed and became playful and cheerful by depicting the products on his posters as cartoon-like figures.
Many of his posters are preserved in the collective memory, because they present unforgettably funny scenes. Good examples are his Lotto (lottery) poster with the dialogue under the lowered roll ("At least one lottery please!"), his funny designs for Haggenmacher beer, his lovely figures on the advertisements of tobacco companies or on a commercial for Zi-zi candy. He is the creator of many colorful and funny circus posters, and he was often working for the amusement park (Vidámpark) of Budapest. .
Available posters by this artist