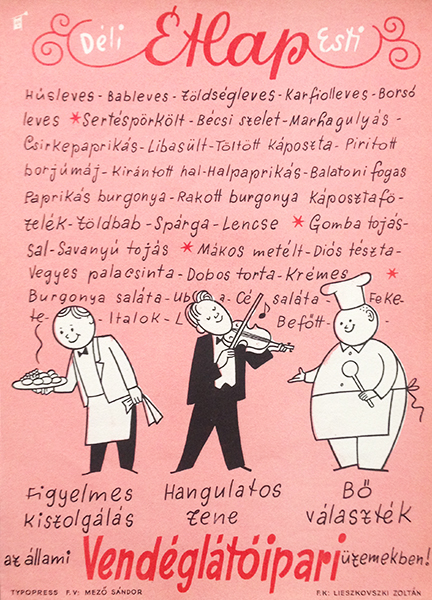 Lunch and dinner at the restaurants of the National Catering Company
Hungarian title:
Déli-esti étlap az állami vendéglátóipari üzemekben
Size:
Tram poster (cca. 17 x 24 cm)
Material:
Paper, offset lithography.
Price: US$400
Description:
Tram poster for the National Trading Company from the 1960s. The poster emphasizes that the restaurants of the compay offer mindful service, music and a wide variety of traditional Hungarian food (e.g. stuffed cabbage, stew, broth).
The cheerful, drawn composition serves as a menu card that lists the selection of meals the place offered for lunch and dinner. A waiter, a musician and a chef also appear on the composition.