Kovács Vilmos
1929 - 2017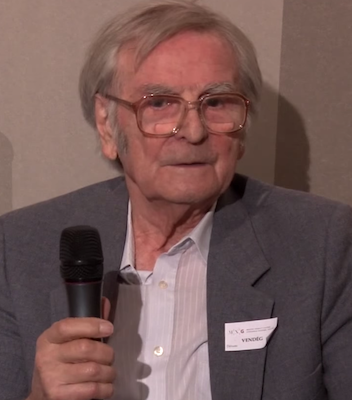 Vilmos Kovacs
Vilmos Kovács was born in 1929. He studied graphic design and graduated in the mid-1950s. He worked on posters, exhibition designs, calendars, etc. He mostly designed movie posters, although he also made a few commercial and propaganda posters as well.
His early artworks were among the best movie posters of the years between 1956 and 1962. His colourful cutout designs are proofs of an artist already at the height of hiw powers. During the late 1960s, his posters were defined by the colorful Pop Art style. The drawn compositions are built up by black outlines, creating organic, flat shapes, filled with intensive full colors.
He also used photomontage and various other techniques. Some of his poster designs are based on paper cut collages. Kovács's posters are mostly playful and humorous. His body of work includes many posters that were designed for classic movies, including: Roman Holiday, Cartouche, The Magnificent Seven, The Misfits, Twelve Angry Men, and An American in Paris. .
Available posters by this artist