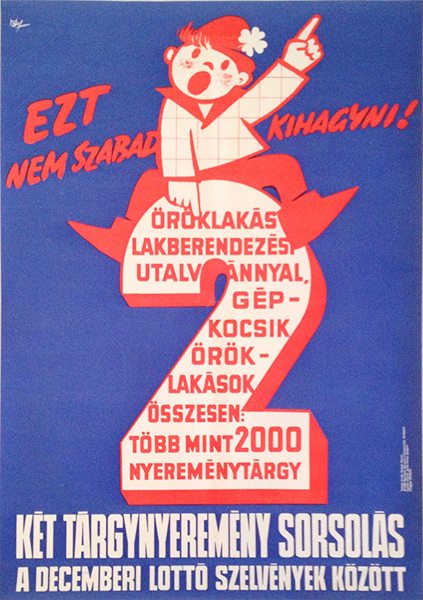 Do not miss it! - Lottery draw
Hungarian title:
Ezt nem szabad kihagyni! - Két tárgynyeremény sorsolás a decemberi lottó szelvények között
Size:
B2 (cca. 70 x 50 cm)
Condition:
Fine, fold marks, light wear.
Material:
Paper, offset lithography.
Price: US$240
Description:
Poster for the national lottery. The text on the poster says: Condos, automobiles, more than 2000 prizes.
The poster was designed by Macskássy János who designed many remarkable posters for the national lottery in the 1950's in a cartoon-like, airy poster style. The young boy with the four leaf clover in his hat was a very popular recurring figure on his lottery posters.